In Easify enter the postcode of the customer whose address you wish to lookup...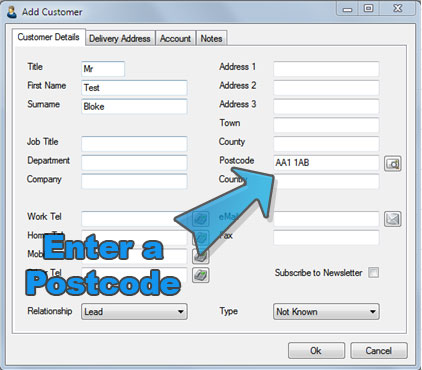 Click the button...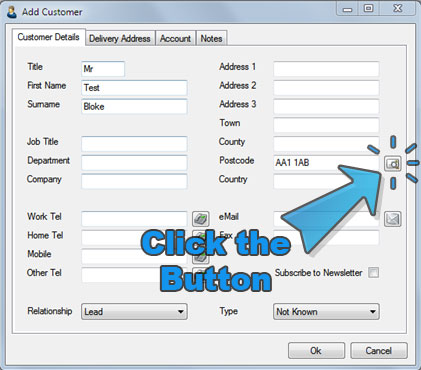 Easify heads off to the cloud to find a list of matching addresses...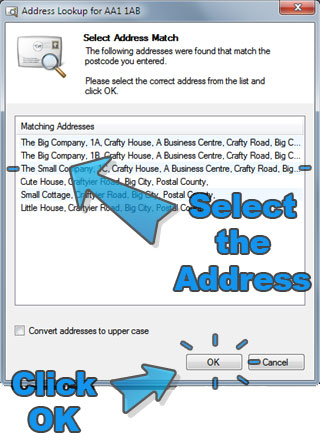 Pick the address you want and Easify fills in the customers address details for you.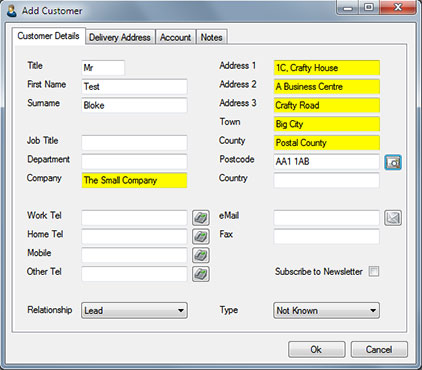 You don't need to type a thing!
Postcode lookup is also accessible via the POS (Point of Sale)